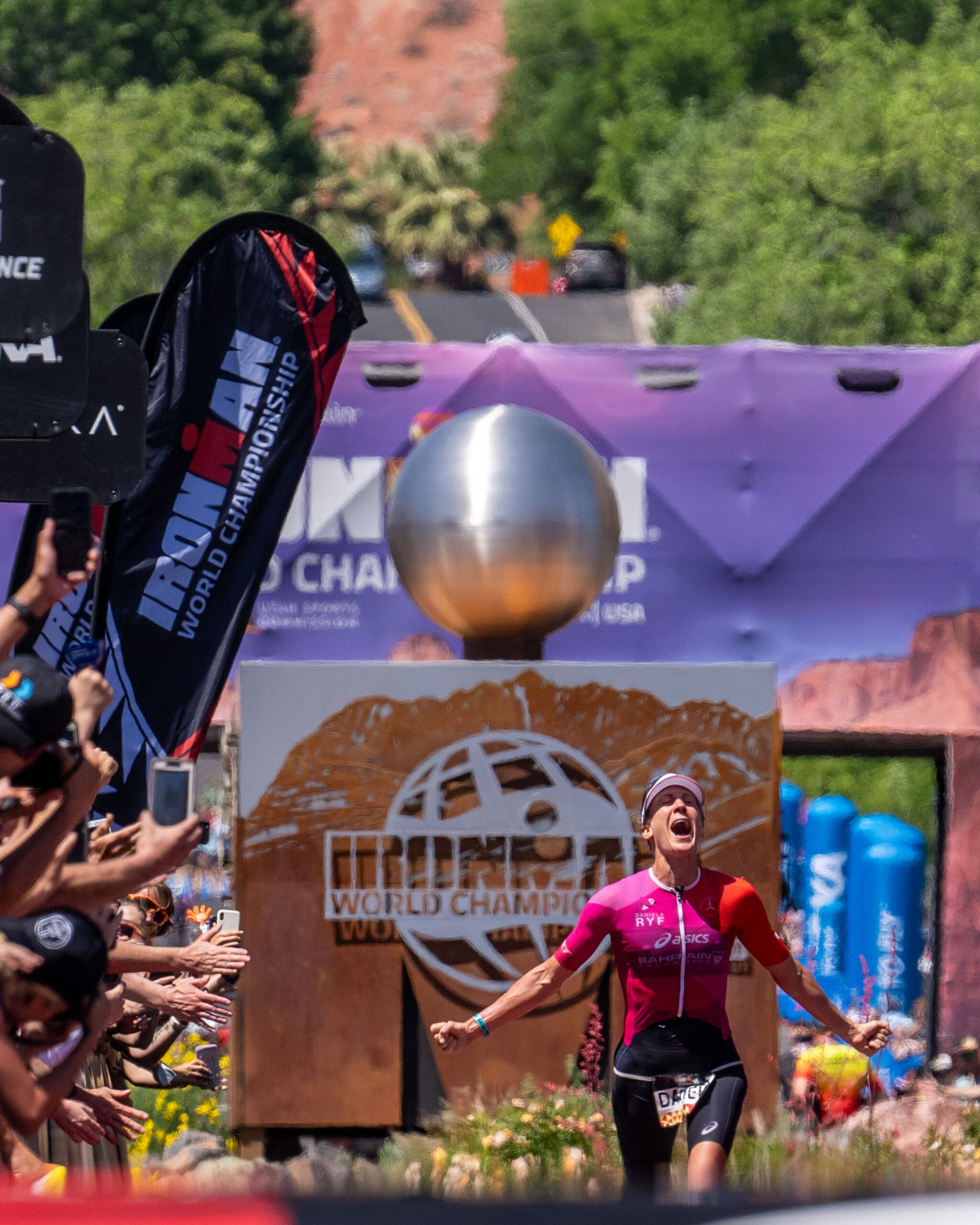 IRONMAN World Championship
Ultra-Triathlon, World Triathlon Corporation
Following a two-year hiatus, the IRONMAN World Championship returned. The delayed 2021 edition took place in St. George, Utah – the first outside of Hawaii since its origin in 1978.
Kumukahi – Hawaiian for "a new beginning." A new beginning in the Land of Endurance. IRONMAN brought together the spirit of the Pacific and the West among the red rock vistas. A 2.4-mile swim in the 60°F Sand Hollow waters, a 112-mile bike including the legendary 7,374 feet Snow Canyon climb, and a 26.2-mile urban run with unpredictable winds and fierce heat.
This World Championship was the culmination of a long-standing partnership between Utah and IRONMAN with Washington County hosting 14 races in the last 12 years – including three world championship events in just 13 months.