Honoring Utah's finest athletes, teams, coaches, events, and sports icons.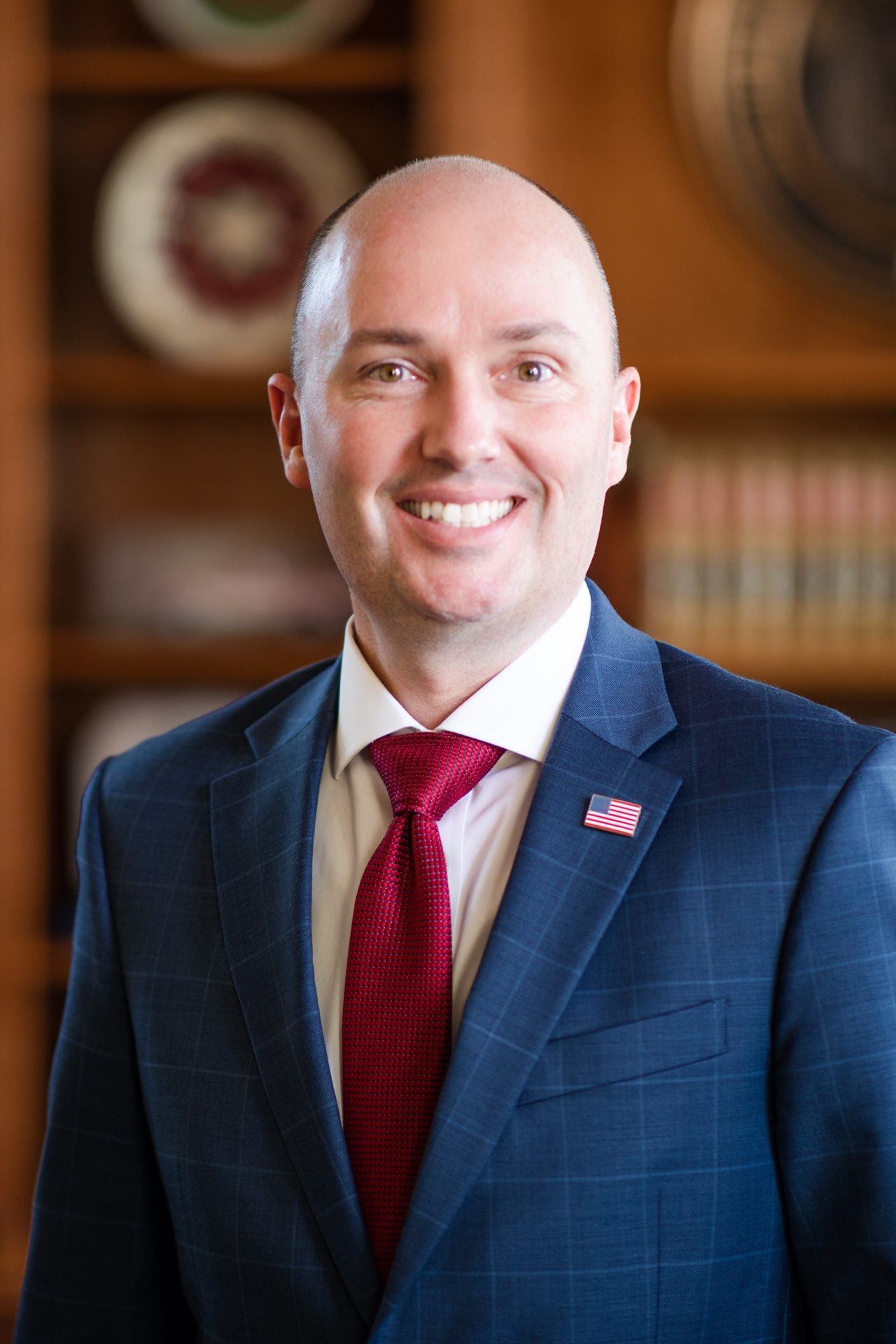 A Message from Our Governer
Whether it is competing against a rival or coming together to cheer on our favorite team, sports bring communities together. The COVID-19 pandemic put a pause on sporting events, but eventually, we got back to participating and spectating sports. Utah led the way as the first to return to sporting events by hosting the AMA Supercross at Rice-Eccles Stadium in May 2020.
As we host the Governor's State of Sport Awards for the tenth time, we recognize the athletes, coaches, and teams who have all persevered through a global pandemic and still had successful seasons. We commend you for your accomplishments.
This year, we will present Gail Miller, chair of the Larry H. Miller Group of Companies, and Scott Anderson, president and CEO of Zions Bank, with Lifetime Achievement awards for their consistent and generous support of sports at all levels across our state. In addition, we will present the fifth-annual Lewis Feild Bareback Riding Award, a tribute to the late PCRA Hall of Famer Lewis Feild, to Stenson Wright, who was the top points leader in three of Utah's major rodeos.
In the coming year, we will see more sporting events return to full capacity and once again have the opportunity to cheer on great athletes and further cement our position as The State of Sport.
Your 2020 State of Sport Honorees
Utah Sports Commission presents the categories and honorees that have been selected by various sports media and industry leaders throughout Utah.