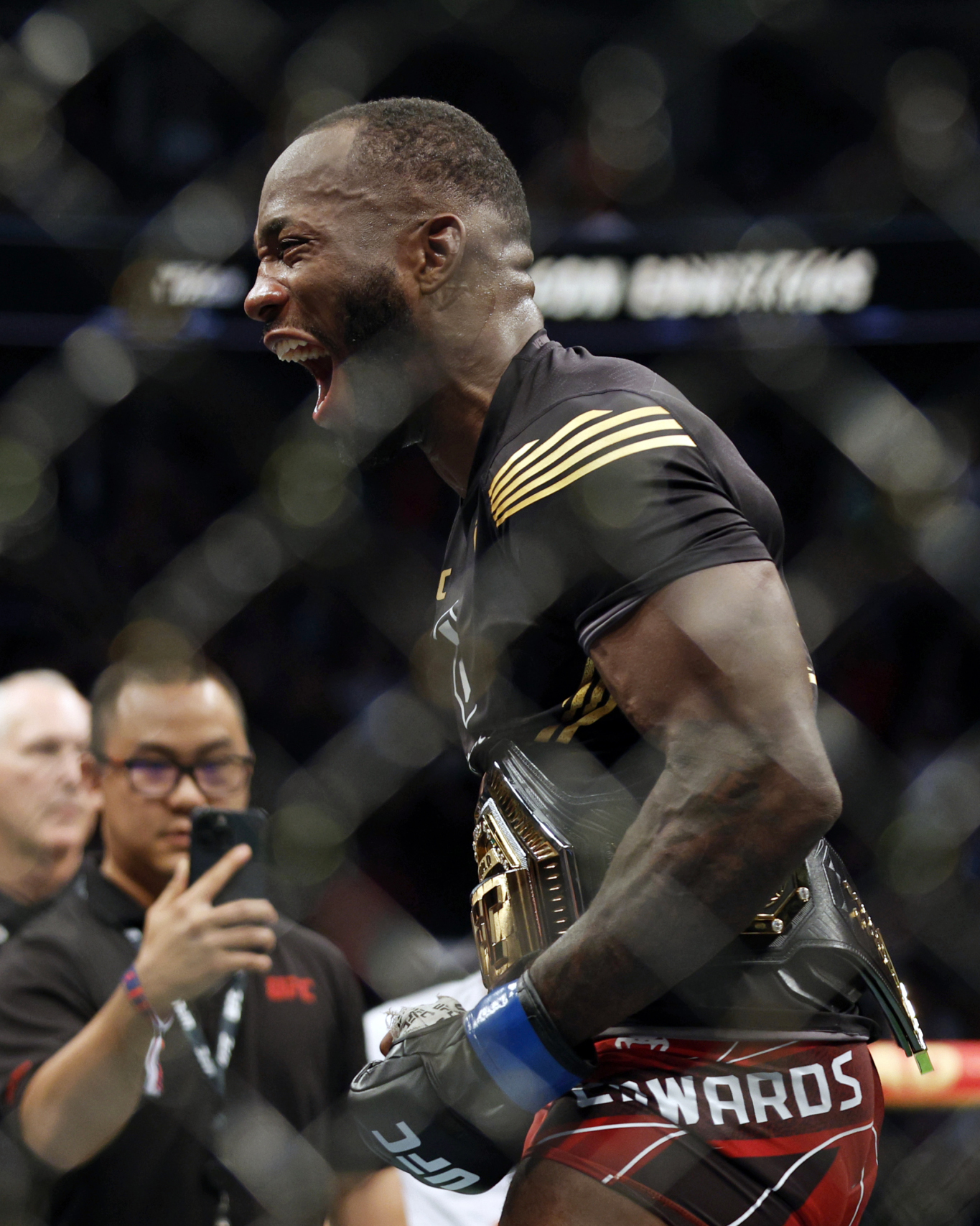 The Kick Heard 'Round the World
Mixed Martial Arts, UFC 278
Kamara Usman initially met Leon Edwards in December 2015, triumphing with a unanimous decision. He was expected to win again in Salt Lake City even though Edwards was riding on nine consecutive victories.
Edwards prevailed with a dramatic come-from-behind, head-kick knockout. With just 56 seconds remaining, in front of a stunned, sold-out Vivint Arena, UFC had a new Welterweight Champion – Leon Edwards.
With one kick, Edwards changed the modern face of UFC, ending the longest active winning streak in the promotion and the second-longest streak in UFC history. The Kick Heard 'Round the World won the 2022 UFC Awards for Best Knockout and Biggest Upset.