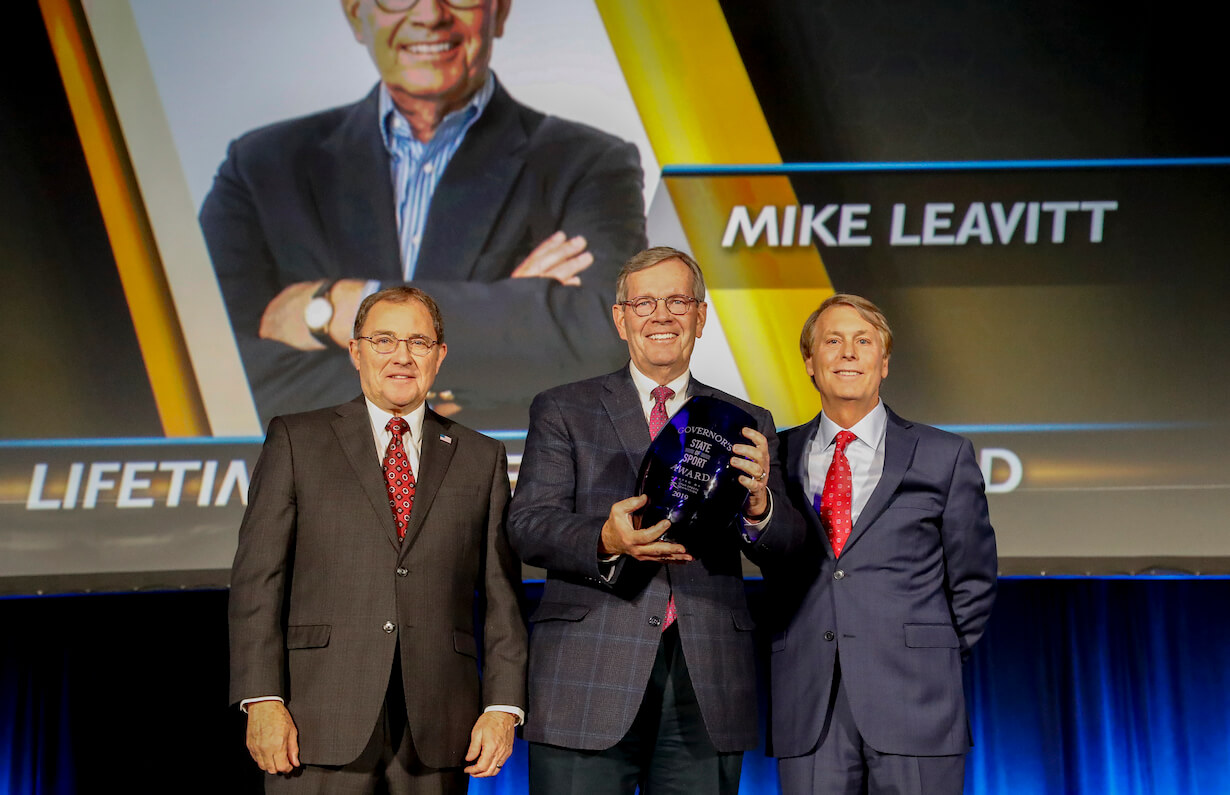 Lifetime Achievement Award
Mike Leavitt was one of the significant leaders of the 2002 Utah Olympic movement. A three-time elected governor, Leavitt's terms in office covered the bidding, execution, and preservation of the 2002 Olympic Winter Games. After taking over as Governor in 1993, Leavitt supported the Salt Lake Organizing Committee's successful bid for the 2002 Games. Utah welcomed the world as host for the 2002 Olympic Winter Games and, thanks in part to his steadying leadership, these games were among the most successful in history. With great foresight, Leavitt helped create the Utah Sports Commission to be a catalyst in extending its Olympic legacy efforts to help enhance Utah's economy, image, and quality of life.
Mike Leavitt is the founder of Leavitt Partners where he helps clients navigate the future as they transition to new and better models of care. In previous roles, Leavitt served in the Cabinet of President George W. Bush, as Administrator of the Environmental Protection Agency and Secretary of Health and Human Services.
Leavitt grew up in Cedar City, Utah, where his upbringing was rooted in the values of the American West, with its emphasis on hard work and common sense. He earned a bachelor's degree in business while working in the insurance industry. In 1984, he became chief executive of The Leavitt Group, a family business that is now the nation's second largest, privately held insurance brokerage.
Leavitt is, at heart, an entrepreneur. As governor, he organized a group of his colleagues to form Western Governors University. At WGU, degrees are earned based on competency rather than credit hours. WGU now has more than 90,000 students who reside in each of the 50 states and several foreign countries. Enrollment is growing at 35 percent a year. In November 2008, TIME magazine named WGU "the best relatively cheap university you've never heard of."
Collaborator is a word that comes up repeatedly when one examines Leavitt's background. His skill led his colleague governors to elect him as chairman of the National Governors Association, the Republican Governors Association and Western Governors' Association. His book—Finding Allies, Building Alliances—was released in September 2013 by Jossey-Bass Publishers and chronicles his expertise and passion for collaboration.