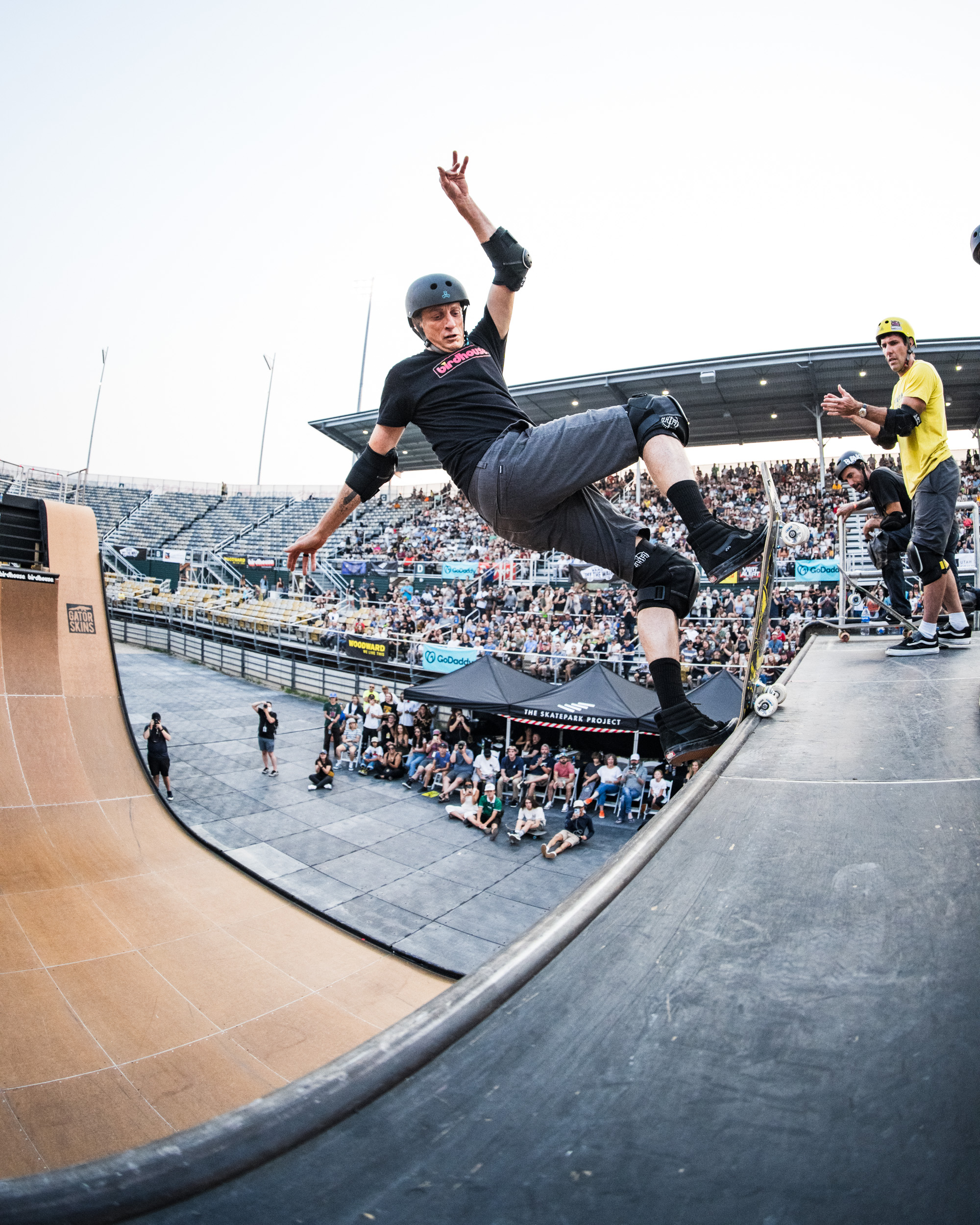 It was a scene from the early 2000s X Games as Tony Hawk and Andy Macdonald dropped into the vert ramp at Utah State Fairpark. The pair mirrored one another's tricks just as they did back in the day when they won gold for six consecutive years. Other legends, like Bob Burnquist, Steve Caballero, Sandro Dias, Mike Frazier, Christian Hosoi, Kevin Staab and Lincoln Ueda, joined the demo the day before the official competition kicked off.
Hawk has been dreaming of hosting a vert contest for years. Due to the lack of ramp accessibility, vert was slowly getting left behind as skateboarding finally was taking center stage on an Olympic level. Tony Hawk's Vert Alert weekend sparked life into the long-overlooked discipline.
Even with Covid mitigations, the event drew significant crowds and several generations converged; from the parents who grew up watching the legends to their kids who now admire the newcomers – Sky Brown and Edouard Damestoy.