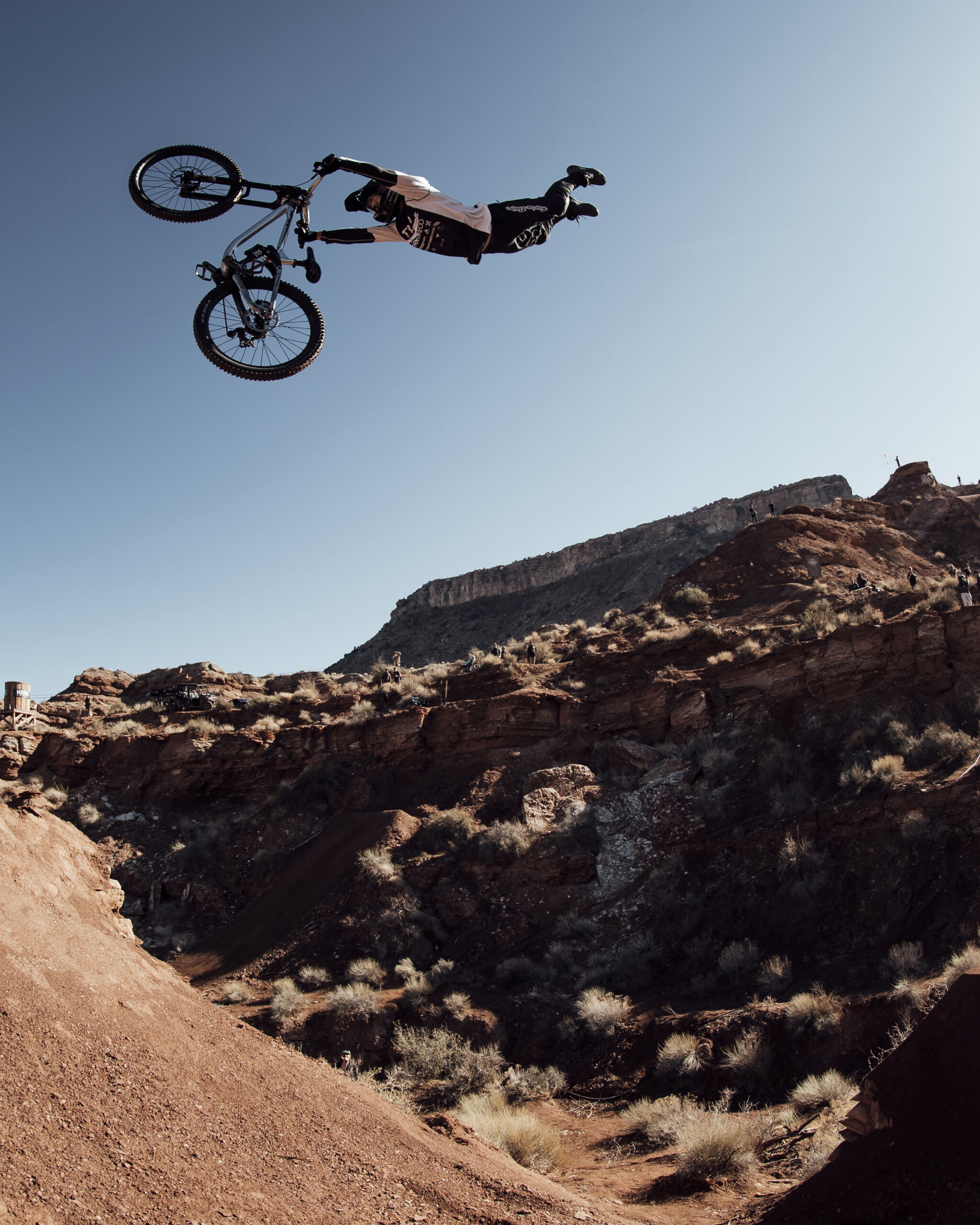 Tom van Steenbergen's Best Trick
On June 25, 2014, Tom van Steenbergen set a world record for the longest dirt-to-dirt frontflip – 70 feet – but it almost didn't happen. Tom had to ditch his bike mid-jump during a test run the day before. Everyone held their breath as they waited to see if he was okay. Minutes later, Tom gave two thumbs up. He held this record for 7 years until it was finally beaten.
2021 was a special anniversary for Red Bull Rampage as it celebrated twenty years of freeride mountain biking on the rugged red rocks of Southern Utah. Rampage has continually pushed the boundary of what's possible on a mountain bike and this year was no exception.
Returning from a one-year hiatus due to the pandemic, the 20th anniversary of the event brought with it many firsts. One of those extraordinary moments was a trick by none other than Tom van Steenbergen – a flat drop frontflip, which earned him the Best Trick Award presented by the Utah Sports Commission.