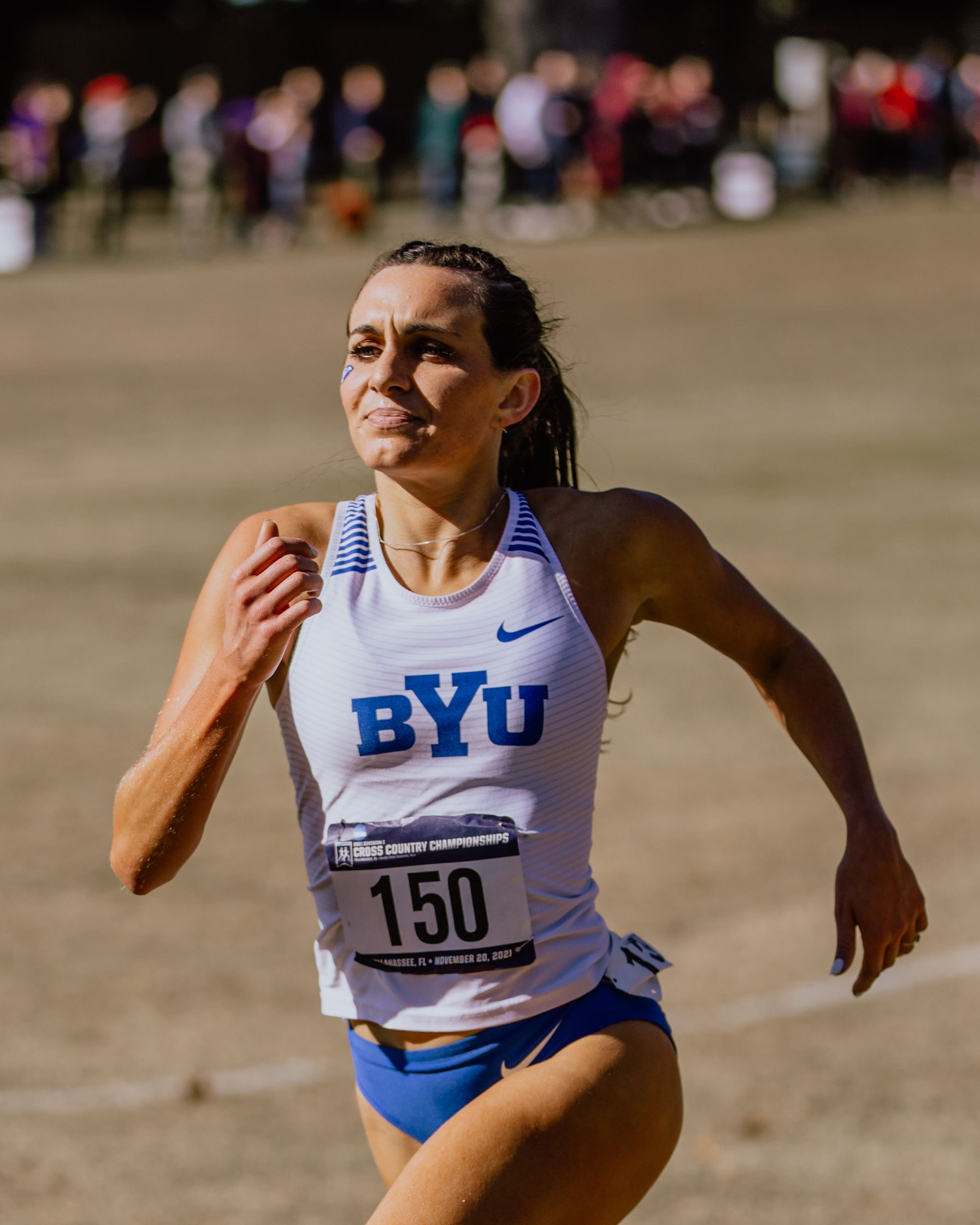 Collegiate Female Athlete of the Year
Cross Country and Track & Field, Brigham Young University
Whittni Orton won every race in the 2021 season, including the D1 NCAA Individual Cross Country Championship, which made her the first BYU woman to ever win an individual title. Whittni has been on BYU's roster since 2017, redshirting the 2020 season.
Aside from breaking the school record in the outdoor 5k, Whittni also qualified for the National championships and Olympic trials. She ran the second fastest 6k time in history and was named the USTFCCCA National Cross Country Athlete of the Year and WCC Runner of the Year.
Upon graduation, Whittni signed a contract with Adidas to continue her running career at a professional level.