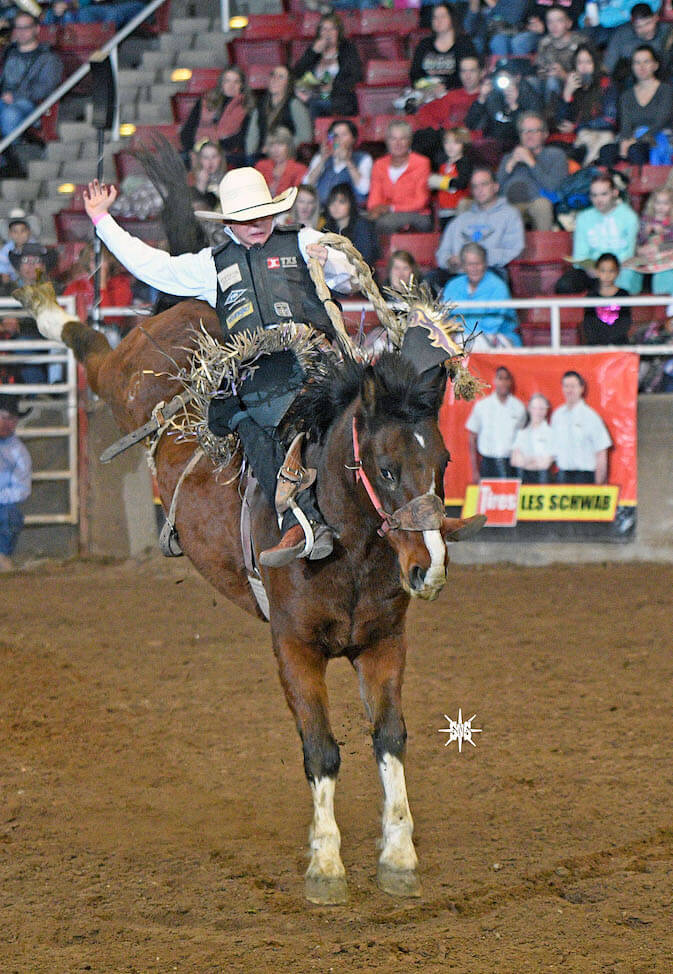 Lewis Feild Bareback Riding Award
The annual Lewis Feild Bareback Riding Award goes to the highest point bareback winners of the Spanish Fork, Ogden, and Days of '47 Rodeos and is in honor of the late rodeo legend, Lewis Feild.
Stetson Wright is this year's winner of the Lewis Feild Memorial Award. He won 12 events in 2019, en route to his first All-Around World Championship at his first Wrangler National Finals Rodeo, claiming nearly $300,000 in prize money.
Wright dominated the Utah rodeo scene with wins at the Spanish Fork Fiesta Days Rodeo, the Dinosaur Roundup Rodeo in Vernal, the Ogden Pioneer Days Rodeo, the Pony Express Rodeo in Eagle Mountain, the Oakley Independence Day Rodeo, and the West Jordan Western Stampede.