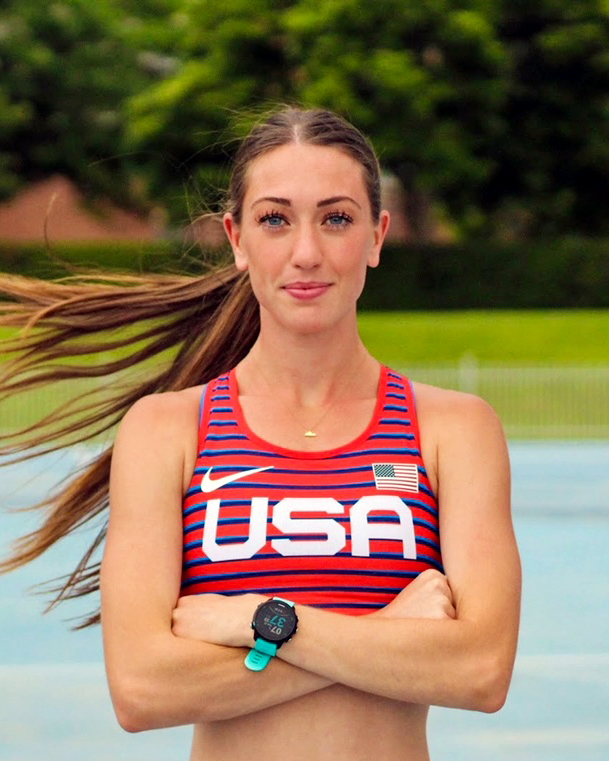 Collegiate Female Athlete of the Year
Cross Country and Track & Field, Brigham Young University
In the pouring rain, at Division 1 Outdoor Track & Field Championships in Eugene, Oregon, Courtney Wayment ran a 9:16.00 3000m steeplechase. Those nine minutes and 16 seconds broke the previous collegiate record set by an Olympic silver medalist, made Wayment a four-time NCAA Champion, and named her the fastest American in the world in 2022.
Wayment, an eight-time All-American and three-time First Team All-West Coast Conference selection, raced for Brigham Young University, where she won more NCAA titles than any other female BYU athlete.
Now, a professional runner for On, Wayment is ranked 17th in the world for women's 3000m steeplechase, her specialty.